Testimonials
My dentist knew what he was doing when he referred me to Dr. Johnson after a diagnosis of TMJ. Now, after only a few weeks of treatment, I am gratefully pain free. Many thanks to Dr. Johnson and his friendly, knowledgeable staff for working together to make this happen.
Dorothy Addoms







---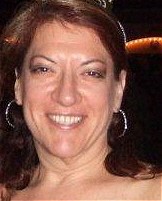 I have been a competitive ballroom dancer for more than 20 years competing in
both Rhythm, Smooth and Standard styles. I compete in regional, national and
world class competitions. In addition to dancing, I have a career as an
Information Technology (IT) manager for a defense contractor in St. Petersburg,
FL.
I started going to Dr. Johnson after injuring my back at a ballroom dance
competition. He took the time to evaluate the injury and determine a treatment
regime that would allow me to continue my competitive dancing. He often
evaluated me before and after my treatments to ensure that I received the most
improvements that I could. I appreciate all the time Dr. Johnson takes to
ensure I can be in the best condition.


Randi
---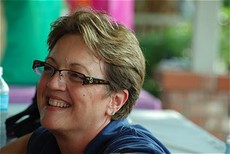 I think it would be more interesting if I actually had some tragic reason that I could blame my back problems on. Nothing serious happened to me, my back just decided that it wasn't going to work right, overnight. One day, while working on a small refinishing project, I turned to pick up a drawer and had excruciating pain shoot like a thick band of electricity across my lower back. It paralyzed me and nearly took me to the ground. I couldn't pick my feet up to walk without pain shooting across my back and down my right leg. I didn't know what I did, but I surely didn't want to do it again!
Of course, I went to my regular doctor, and the only remedy available was a shot to ease the "trauma" and medication to control the pain. They didn't have an answer for what happened, or an idea of how long it was going to take to heal, but I was lucky enough to get a referral to Dr. Johnson. The doctor's office told me they were having good results with sending patients to Dr. Johnson for sports therapy kinds of injuries and I should give him a try. I had been to chiropractors before and was a bit skeptic. They seemed to be more interested in selling me the latest supplements they had just been to a seminar on, or trying some new kind of laser/heat/brace therapy treatment they just bought equipment for, but I went on the recommendation of my doctor.
On my first visit to Dr. Johnson, I was met with very courteous staff, and a Chiropractor that did much more than make a quick assessment of my situation, give me a quick adjustment and tell me to come back the next day. He was genuinely concerned about my back pain, about my range of motion and the overall health of my back. He asked a lot of questions and continued to show genuine concern about my progress on subsequent visits. He taught me how to stretch. At first I couldn't even do that without getting out of bed. Eventually, I could move to the floor and stretch. Now I stretch every day. He taught me how to participate in the healing of my back. This was totally different from my previous experiences with other Chiropractors who seemed to want to get me to be dependent upon them.
That first visit was just over a year ago. It's hard to believe when I went to his office the first time, I could barely move. My L-5 and S-1 still have their problems, but Dr. Johnson has improved the overall health of my back to where most days I am pain free, and when I'm not, I've usually stopped doing something that I need to do for myself on a regular basis.
I recommend that you give him a try and see what he can do to help you learn how to heal.
BJ Andryusky
---

"Thank you so much for all of your help. This is one of the best experiences I have ever had at a Dr.'s office. You are absolutely wonderful and so accomodating. I really appreciate all of the time and help you have provided. Thank you.
Of course Dr. Johnson is awesome. I would still be in a lot of pain and probably working like that I had not come there. The entire staff is friendly and professional and makes me feel as if I am part of a large family. There is so much to be said about this practice. I am so blessed to have been referred here.
Thank you again for the wonderful, successful care I am receiving. God bless.
Sincerely,
Kellie L. Shaw (Kell)
---
"When I first met Dr. Tim I was in near constant and truly excruciating pain. I had two herniated discs and other injuries that were causing what I can only describe as daily debilitating headaches and other pain that left me in tears and unable to function. Truly unable to function.
I have three small children and a husband with a spinal injury. Being the main caregiver of my family, my being in this state was quickly ripping our family apart. A deep state of depression was setting in for both myself and my husband. I was suffering terribly, both mentally and physically and I needed help.
Dr. Tim and his staff were that help I so desperately needed. After just a few sessions my headaches had lessened to only a few times per week, to now where they only happen once or twice a week. I can mostly stand up straight again. My hip pain is almost nearly gone.
While I'm not 100%, and unfortunately I very likely may never be, I don't feel a terrible sense of dread and hopelessness hovering over me and I wholly contribute that to the individualized care I've received from Dr. Tim and his staff and for that I'll be forever grateful.
Need someone who is knowledgeable, caring and listens to the needs of their patients? Do yourself a favor and let Dr. Tim help you."
M. Skinner